sexy lingerie factory
skype:beautyslove8

8:00 am-5:00 pm(Beijing Time)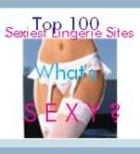 Dear Sir/Madam.
Welcome to beautyslove.com! Please feel free to send us your inquiry by the following form. We will contact you as soon as possible and offer you the corresponding services.If you want to see the price, just click download.
Please register as our member for long-term products information. Please write in English.

SEXY LINGERIE MANUFACTURER

wholesale sexy lingerie,Halloween costumes, intimate underwear.
Night clubwear, sexy swimwear, sexy stockings, sexy gloves.


Working Time: 8:00 A.M.--5:00 P.M. BEIJING CHINA

Tel: +0086-579-85407002 Fax: +0086-579-85407002

E-mail:sales@beautyslove.com

Add:No.19 Huajin Road,Houzhai Street,Yiwu City,Zhejiang, China

Post Code: 322000

Contact: Stone Lu ( General Manager)
msn:luestone@hotmail.com

skype:beautyslove8
sexy lingerie factory