sexy lingerie factory
skype:beautyslove8

8:00 am-5:00 pm(Beijing Time)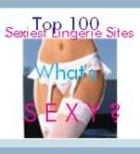 My Skin Nude G-string
Update:2012-4-24 7:09:39
Visit Total: 163
My Skin Nude G-string.
The hottest lingerie this year is nude G-string. This sexy subtle low-rise lycra mini-Gstring is perfect for night in and out.
It is also a nice gift for suprise. You will love it as soon as you see it.
You are the gorgeous girl at any time when you wear this!